Yo, what's good, folks? It's your boy, Dan, and I'm back with some fire recipes for all my fellow cannabis enthusiasts out there. We're talking about soups, my people! Soups that will make you feel sated and lifted at the same time. So, without further ado, let's dive into the 4 best cannabis soup recipes out there.
First up, we got this dope Tomato Canna Soup. But before we get into the details, let me tell you something. When you're making cannabis-infused soups, your best bet is to use cannabutter or canna-oil using olive oil or other vegetable oils. If you're using concentrates, make sure to dilute them in oil or butter for that perfect THC/soup distribution ratio. Also, be careful not to fry cannabutter or canna-oil at high temperatures since cannabinoids can easily evaporate from the fats when exposed to high heat. Got it? Cool.
Now, let's get back to our recipe. For this soup, you're gonna need some garlic, lemon juice, tomatoes, red onion, olive oil, celery stalks, tomato puree, carrots, cannabis leaves (optional but recommended), feta cheese, balsamic vinegar, Italian spices (or a combination of dried garlic, peppers, tomatoes, oregano, marjoram, lovage, fennel, and cumin), canna-oil (dose-dependant), salt, black pepper and fresh dill.
First off, cook the tomatoes with tomato purée, carrot, celery stalks, lemon juice, garlic, salt and black pepper and Italian spices in a big pot for an hour. Add water if needed. While the soup is cooking sauté the onions separately in olive oil for 10 minutes. Once done wait for 20 seconds then add canna-oil and mix it thoroughly before adding it to the soup. Steam the cannabis leaves in a separate pan for 3-5 minutes right before serving the soup. Once done add some vinegar and blend the soup until it's smooth and creamy. Pour it into bowls and add some crumbled feta cheese and fresh dill on top with a steamy cannabis leaf.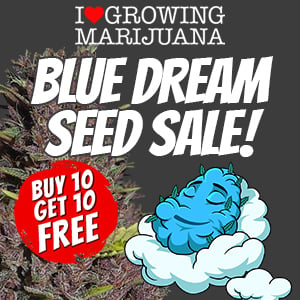 Next on our list is this bomb Canna Mushroom Soup that'll leave your taste buds craving for more! You'll need shiitake mushrooms (30g), vegetable broth (2 cups), heavy cream (2 cups), onion (½ chopped), garlic (1 clove minced), olive oil (1 tablespoon), flour (½ tablespoon optional), salt and black pepper and coriander.
Start by placing the shiitake mushrooms with cannabutter in a pan over medium heat. The water from the mushrooms will prevent the cannabinoids from evaporating. Cook until tender and drain everything aside while reserving all liquids. Sauté onions in olive oil over medium-high heat for 5 minutes then add garlic then stir in vegetable broth and cream. Bring to boil then stir well to combine all ingredients. You can add flour to thicken if you want! After only 2 minutes pour the soup into bowls then add canna-infused mushrooms sprinkled with salt and pepper as well as coriander.
Third up we have a straight-up classic – Chicken Noodle Canna Soup! This soup is made with chicken broth (4 cups), chicken breast (1 pound sliced into small pieces), carrots (2 cups sliced), celery stalks (2 cups sliced), egg noodles (2 cups uncooked), thyme (1 tablespoon dried or fresh), salt and black pepper as well as cannabutter or canna-oil depending on how much you need!
In a pot over medium-high heat melt cannabutter then add chicken slices then sauté until browned on both sides. Remove chicken from pot then set aside but don't remove drippings. Add carrots and celery to pot then sauté for 5 minutes stirring occasionally until softened. Add chicken broth to pot followed by thyme then season with salt and black pepper cooking until veggies are tender; approximately 30 minutes. Add noodles to pot then cook according to instructions on package generally around 7-9 minutes then return chicken back to pot once noodles are cooked through.
Last but certainly not least is this amazing Canna Clam Chowder! Clam chowder is already delicious on its own but add some cannabis-infused butter or oil to it? That's truly next level my people! You'll need clams (2 pounds), potatoes (4 cups peeled and diced), bacon (4 strips diced), onions (1 diced) canna-butter/oil depending on your preference of dose amount as well as flour (¼ cup).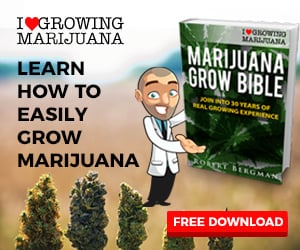 In a large pot over medium-high heat cook bacon stirring occasionally until crispy then remove from pot leaving behind drippings. Add onions to pot; sautéing for 3-4 minutes until softened. Stir in flour until combined with drippings followed by potatoes and clam juice; bring mixture to boil stirring often then reduce heat to simmer cooking until potatoes are tender; approximately 15 minutes.
Stir in clams cooking them through thoroughly just before serving! Make it extra special by adding some crispy bacon bits on top of each bowl!
So there you go my homies! Four dope cannabis-infused soup recipes that will take your high experience to a whole new level! Trust me when I say you won't regret giving these recipes a try! Stay safe out there & keep cooking!