Yo, what's up? My name is Dan and I'm here to tell you about one of the dopest strains out there: Tangerine Dream. If you're into those zingy and citrusy flavors, then Tangerine Dream is gonna be your dream come true. This strain has a refreshing tangerine and citrus flavor profile, with some deep earthy notes on the exhale. And let me tell you, it's not just tasty – it can also help with some serious conditions like arthritis, depression, and any issues involving chronic inflammation.
When you smoke this strain, you're gonna taste some sweet, earthy, and citrusy flavors that'll make your taste buds dance. And it's not just the taste that'll make you feel good – Tangerine Dream can also help with anxiety, chronic pain, and inflammation. It's a triple threat, y'all.
This potent strain was created by those legendary breeders at Barney's Farm in Amsterdam. And let me tell you, it's won some serious awards. Tangerine Dream took home the top prize at the 2010 High Times Cannabis Cup. That's how you know it's legit.
Now you might be wondering, what makes Tangerine Dream so special? Well, let me break it down for you. This strain is an even mix of indica and sativa, thanks to its genetics from G13 and Afghani (both indicas) and Neville's A5 Haze (a sativa). With an average THC level of around 22%, this strain can pack a serious punch. But don't worry – it won't knock you out completely. Instead, users describe its effects as uplifting, euphoric, and energizing. And after that initial buzz wears off, you'll feel super relaxed.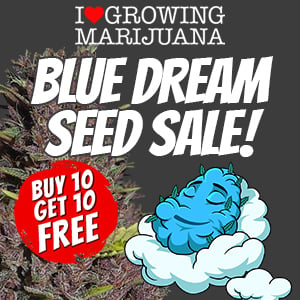 But here's the thing – Tangerine Dream isn't just for people looking to get high. It's also a go-to strain for people using cannabis for pain relief. This strain has some seriously good analgesic properties that can help with chronic pain and inflammation. And if you're dealing with mood disorders like depression or anxiety, Tangerine Dream can help there too. It'll make you feel happy and euphoric with a mellow and focused mindset.
Now let's talk about growing this strain. It can be grown both indoors and outdoors, but it's moderately difficult to grow. One advantage is that it is naturally resistant to disease. Outdoors, Tangerine Dream thrives in a warm, dry climate with plenty of sunlight. Indoors, it has an average flowering time of around 8-10 weeks.
If you're growing this strain hydroponically (which is a great option), make sure to prune the plants heavily during the vegetative stage to ensure good air circulation and light exposure. And don't skimp on the macronutrients! Silica can help produce a healthier plant with thicker branches and leaves less penetrable to microbial spores like powdery mildew.
Once your plants are harvested, make sure to dry and cure them properly so that they maintain their flavor profile and THC content. Hang the buds upside down by the stem or lay them on drying racks for 5-10 days in a dark room away from direct sunlight with a temperature around 70 degrees Fahrenheit and humidity around 50%. Then seal them in an airtight container like a mason jar for 2-3 weeks while burping them three times a day to let excess moisture escape.
At the end of the day, Tangerine Dream is one of the dankest strains out there. It has many potential health benefits, such as addressing mood disorders and stress and pain relief. But don't forget – it also tastes amazing! So give it a try and see for yourself why it's such a popular strain in dispensaries all along the West Coast.