Yo, what's good? It's your boy Dan here to update you on some major news in the weed world. A federal court in New York just gave the green light for state regulators to start handing out adult-use cannabis dispensary licenses to business owners in Brooklyn and other areas. The New York Times reported that the Court of Appeals for the Second Circuit in Manhattan "lifted part of an injunction that prevented cannabis regulators from issuing licenses for recreational dispensaries in some parts of New York, removing a major obstacle for the state's rollout."
Basically, this means that 108 dispensary licenses can be issued in Central New York, Western New York, Mid-Hudson, and Brooklyn. However, 18 licenses in the Finger Lakes region are still caught up in a lawsuit. But yo, we could see new licenses approved as soon as April 3rd when the Cannabis Control Board has their monthly meeting. According to the Office of Cannabis Management, at least 18 licenses have been ready for approval since November.
New York launched its regulated adult-use cannabis market last year with a licensed retailer opening up in Manhattan's East Village neighborhood. Since then, two more stores have opened up in Manhattan and one in Queens just opened up last week. But Brooklyn has been left out because of an injunction from November by a federal court in Syracuse that came as a result of a lawsuit from a Michigan cannabis company that challenged New York's licensing requirements.
But now that the injunction has been partially lifted, farmers and manufacturers who have been sitting on a mountain of inventory will have more places to sell their weed. This includes highly populated areas like Buffalo, Syracuse, and the Hudson Valley. However, it still takes several months to get from licensing to opening up shop. Since November, regulators have issued dispensary licenses to 56 businesses and 10 nonprofit groups but only five stores have opened so far in Manhattan, Ithaca, and Binghamton. Two more are scheduled to open up this week in Queens and Schenectady.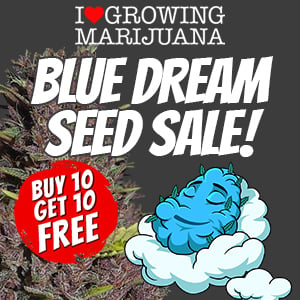 This news comes three weeks after the state of New York announced that they would be doubling the number of dispensary licenses. Tremaine Wright, chair of the New York Cannabis Control Board, said at the time, "With this expansion, more entrepreneurs will be able to participate in the first wave of this industry, allowing them to capitalize on the growing demand for cannabis products. As more businesses enter this market, the innovation and competition will increase, leading to better quality experiences for consumers. The expansion of New York's cannabis market will benefit everyone involved in this exciting industry."
The first dispensary that opened up in Queens last week is actually the first woman-owned cannabis retailer in New York. This shop, called Good Grades, will start off as a pop-up. Owner Extasy James said, "We are incredibly passionate about providing greater access to cannabis and breaking down the barriers that prevent so many people, especially those from marginalized communities, from experiencing the benefits of this amazing plant. We understand firsthand the stigma that has been attached to cannabis for far too long, and we are eager to join the thriving cannabis community to help change that. Our dispensary is a welcoming and inclusive space where anyone can come to learn, explore, and find the products that are best suited to their unique needs."
So there you have it. The weed game in New York is expanding and we can expect more shops popping up soon. Stay lit!