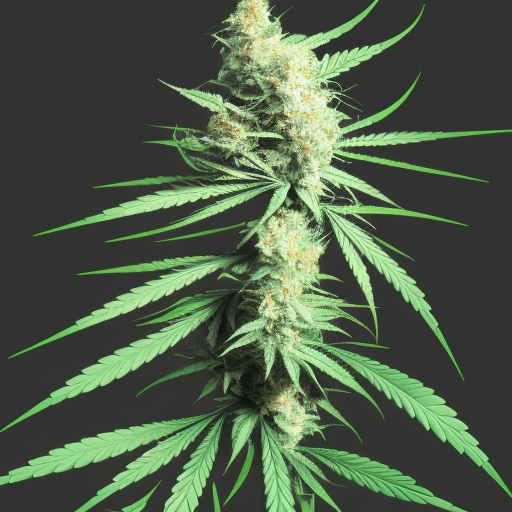 Yo, what's good people! It's your boy Dan here, coming at you with some fire knowledge about the top heat-resistant weed strains to grow in them warm climates. You know how it is, cannabis is a straight up adaptable plant that can grow anywhere in this world, and it all started from Central Asia. But not all strains can handle the heat and blazing sun, so let me put you on to some strains that thrive in the heat and will give you some luscious growth.
Growing weed in hot climates with long summers sounds like a dream come true, but trust me, it comes with its own set of challenges. But don't trip, I got your back. Check out these top 5 strains that will get you those fire results you've been looking for.
First up, we got Super Silver Haze. This sativa-dominant hybrid is a banger created using Haze, Skunk, and Northern Light genetics. It grows small but produces thick colas that display shades of green, purple, and orange. This strain loves the heat and UV exposure to ramp up those chemicals that make growing weed so worth it. With an average THC content of 19% and medium quantities of CBD, Super Silver Haze gives you a clear-headed high that elevates your mind while weighing heavy on your body. Its citrus, earthy, fruity, and pine flavor will have you coming back for more. Grown in containers or raised beds, you can expect a yield of 600-650g/plant by late October.
Next on the list is Chocolope—this one is straight up exotic. This OG Chocolate Thai and Cannalope Haze progeny hints at her chocolatey nature through her brown-green colas and deep sweet scent. This strain has a typical THC content of 19%, fruity, earthy, and chocolatey terpenes that produce an elevated state of mind perfect for enjoying alongside a fresh cup of coffee in the morning. Chocolope takes wonderfully to hot climates and requires a long summer to fully mature her large colas. With a yield of up to 500g/plant by late October, this cultivar handles the intense sun well.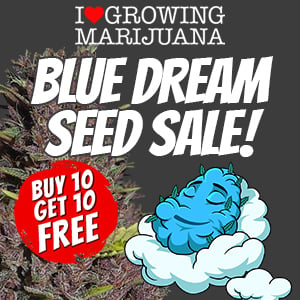 We cannot forget Blue Dream! This fruity and slightly sativa-dominant cultivar was created by crossing Blueberry and Haze to create something both potent and fruity. It has blueberry, earthy, fruit, and pepper flavors that intensify under the rays of the sun. Blue Dream grows optimally when transplanted into raised beds or containers filled with soil rich in organic matter. With an average height of 6 feet by the end of the flowering stretch, this heat-resistant strain produces up to 650g/plant.
Of course, we had to add Amnesia Haze to the list. This cultivar has the potential to provide fantastic results if treated right. She requires organic soil that will gradually deliver nutrients over her life cycle—but don't trip, we got you covered with supplementary microorganisms such as rhizobacteria and mycorrhizal fungi that will kickstart nutrient cycling, prevent root pathogens, and improve soil structure over time. With layering on organic material such as well-rotted manure, straw, and compost; Amnesia Haze will reach up to 210cm in height and reward you with up to 700g/plant by late October.
Lastly, we have Sour Diesel on the list—a sativa-dominant powerhouse that descends from Original Diesel, Northern Light, Shiva, and Hawaiian genetics. Sour Diesel produces dense and compact colas that ramp up resin production in warm climates to protect themselves from UV rays. With an average yield of 550-600g/plant by late October, this cultivar has a THC content of 19% and aromas of sour citrus, fruit, herbs, and pepper.
So there you have it fam—these are five of the best strains for all y'all growers out there living in hot climates looking to grow some fire weed. Each strain offers unique traits, flavors, and effects so don't sleep on any one of them. Remember though—these strains still need some TLC like companion plants, high-quality soil rich in organic matter and microbes, drip irrigation systems and various training and pruning practices if you want them to thrive in those blazing hot conditions. Peace out!