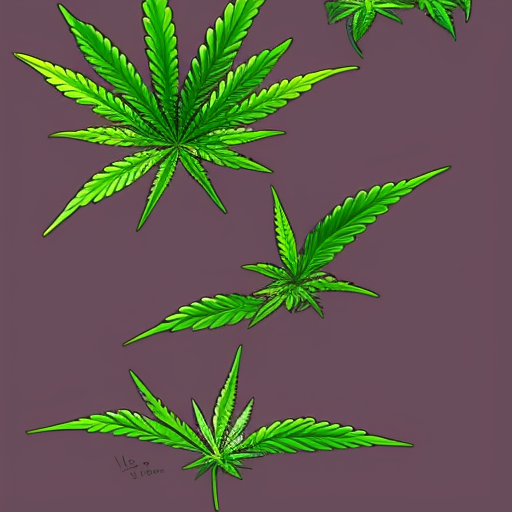 Yo, what's good? It's Dan, and I'm here to break down some knowledge on the highest THC strains of cannabis out there. THC, also known as delta-9-tetrahydrocannabinol, is the stuff that gets you feeling all kinds of euphoric and mind-altering when you light up. And let me tell you, some of these strains have levels of THC that will blow your mind!
Different strains of weed have different levels of THC thanks to their unique genetics. But with cross-breeding and advancements in genetics, some strains have become beasts with super high levels of THC. So, if you're looking to test your tolerance or need something stronger for medical reasons, check out these highest THC strains.
There are some reputable seed banks out there like ILGM that have a whole catalog of high THC strains. And listen up, these seed banks guarantee quality and value for your money – they've got high THC seeds you can trust.
Now, let's get into the nitty-gritty. What are the highest THC strains out there?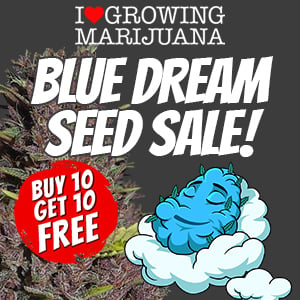 First up is Bruce Banner. This sativa-dominant hybrid has levels of THC that can reach up to 29%. It's no wonder this strain is named after the Hulk – it's one of the strongest weed strains around. You'll feel immediate waves of cerebral and physical euphoria before settling into a pleasant full-body relaxation.
Next is Do-Si-Dos, a sativa-dominant strain with THC concentrations reaching up to 30%. This popular hybrid was made with the Girl Scout Cookies phenotype OGKB (OG Kush Breath) with and Off OG. The high is super blissful, floating, and euphoric, giving you a real head trip that melts into a deep body stone.
Godfather OG is another high-THC strain with concentrations towards 30%, a potent solution for anyone with a high tolerance. Its excellent genetics make it able to grow practically anywhere and produces incredibly large, dense buds with an abundance of the terpene myrcene.
Runtz is a 50/50 indica-sativa hybrid with genes that make it one of the most potent weed strains out there, reaching 29% THC or greater. This strain has become a champion of America's West Coast by winning countless cup awards and selling out like fire.
Skywalker OG is a mostly indica strain that comes from the legendary OG Kush crossed with Skywalker. It's been tested at 26% THC content. The buds are rock solid with woody aromas and flavors. Plus, it's resistant to mold and buildup and has enormous yields compared to its size.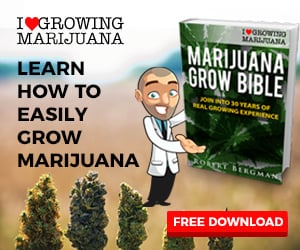 Cherry Pie is a tasty blend of Granddaddy Purple and Durban Poison that tests at 23% THC content. This indica-dominant strain leaves users happy and energetic. The buds are visually pleasing with streaks of orange and purple, topped off with a heavy coating of trichomes.
Chemdawg is another old-school strain with superior genetics that we can't quite pin down. It's a sativa-dominant hybrid with levels regularly reaching 20% or higher. At the Colorado Cannabis Cup, this strain came in at nearly 32% THC.
Tropicana Cookies an sativa-dominant strain with over 22% THC that gives you a rejuvenating buzz that's perfect for wake-and-bake. It's the result of crossing Tangie with Girl Scout Cookies. This strain has a pronounced terpene profile reminiscent of fruit and cookies.
Super Lemon Haze is among the most popular sativa strains among cannabis users with consistently hovering around 22% THC levels. Its sticky, trichomes-laden buds offer a relentless head high that complements its imaginative and energizing properties.
Last but not least is Trainwreck, which offers an energizing, uplifting, and euphoric high suitable for daytime use. The THC levels of Trainwreck peak at 25%, making it one of the highest-THC cannabis strains to smoke.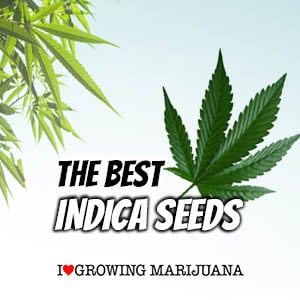 So there you have it – some of the highest THC weed strains out there. Whether you need higher concentration for medical or recreational reasons, these strains will take your high to the next level. Stay lit my homies, peace!